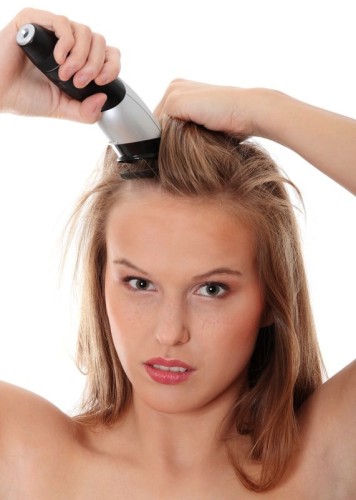 If you're trying to raise money for a charity or personal cause, a great way to do that is to get involved in a sponsored head shave.
It's controversial, crazy and enough to make people part with their money.
There are two ways to raise money by shaving your head:
Strategy 1)
Set a target for donations and tell your friends and family that you'll only shave your hair if you reach this target. Create an online fundraising page on a site such as Go Get Funding which will track donations and encourage others to get involved.
As you start getting donations, excitement will increase at the thought of your dramatic new look and that will encourage more donations.
Make sure you publicize your page any way you can. Contact friends, family and acquaintances through email, social networks and in person. Get people involved in the status updates, post your thoughts on  how you feel about the head shave – even use nifty apps so people can imagine what you'll look like bald.
It's all about creating excitement and buzz to help drive donations and ensure you reach your target.
If you're unsure of what target to set, set it low and keep adjusting it upwards as the donations come in.
Strategy 2)
If you haven't guessed it yet, the second way to make money through a sponsored head shave is to sell your hair on our site. If you have fairly long locks and you go straight for a head shave, the chances are you'll have at least 10 healthy inches to sell.
Remember that when you shave your head you don't want your locks to simply fall to the floor. When having your head shaved, make sure the hair dresser ties the batches into tight ponytails or braids. Loose hair swept of the floor cannot be sold.
Before listing, make sure you also read our guide on how to sell your hair. That will help to make the sales process easy and profitable.
So next time you or a friend is looking to raise money, consider a sponsored head shave!

10477 total views, 1 today

Print This Post