We are often asked the question of "Can I sell my hair?". We're pleased to say that in the majority of cases the answer to this is a resounding YES.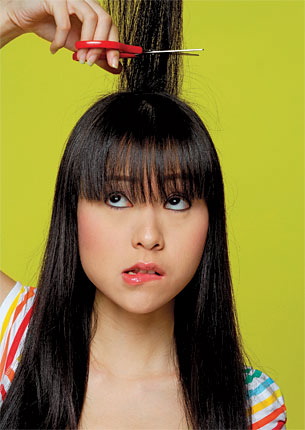 The reason being is that most of the hair buyers on our site include wig and hair extension makers. They require different types of hair to do their job as not everyone wants the same color or style of wig / extension. Some want curly, some prefer straight and some even like a few greys in there! It's all about looking natural.
Of course, there are exceptions to every rule and some hair may not sell. This includes:
Hair which has been heavily damaged by processes such as bleaching.
Hair under 8 inches – it's hard for wigmakers to work with hair that short but it sometimes gets picked up by artists.
Loose hair – for example, if it has been swept off a barbers floor.
If any of those three bullet points don't apply to you, you have a good chance of finding a buyer. However, remember that as with any marketplace, demand can and will vary. That's why every listing is live for a whole 3 months!
Our two key tips for selling your hair are firstly, to be flexible on the price. It's only worth as much as someone is willing to pay for it! Our second critical tip is to include several good quality photos. If a buyer stumbles across your listing and you only have one grainy shot, they're likely to just visit another listing as opposed to contacting you.
We hope that answers the question of if you can sell your hair. Remember, if you have any other queries check out our FAQ page, the wealth of knowledge on our experience page or simply contact us!
Once you're ready to sell your hair, simply click the post an ad button.

8887 total views, 1 today

Print This Post