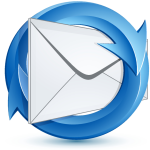 At BuyandSellHair.com, we're always looking to make the hair buying and selling process easier. That's why we've just released a new feature where buyers can subscribe to email alerts based on the kind of hair they're looking for!
Simply select one of our categories and click the opt-in box after refining to your preferred criteria. Once you've confirmed your email, you'll get the latest ads every morning.
No more missing a great set of locks or having to trawl through tons of ads. The ones you're looking for will be right in your inbox! And of course, you can unsubscribe at anytime or set multiple alerts for several categories.
We hope this makes your hair buying experience that little easier 🙂

7511 total views, 1 today

Print This Post