About Sunny
Description
Sunny & Satti: Owners of BuyandSellHair.com :)
Ads /

Latest items listed
Sorry, no listings were found.
Posts /

Recent blog posts
This is a guest post
Having damaged hair can come because of many reasons, whether you are not using the correct products or a poor diet can be just two ways that this can happen. That said, every woman experiences this problem at some point in her life.
Whether you set the curling iron higher than necessary or leave your dye in just a little too long, something will happen at some point. But, however it happens isn't as important as putting it right. So, keep reading to see five of the best ways of sorting that damaged hair out. (more…)
4556 total views, 0 today
This is a guest post.
Marilyn Monroe was such an icon and trendsetter that even playing her in a movie can pass on some of that trend-setting weight by association. Michelle Williams' starring role in "My Week With Marilyn" has brought her critical attention and a ticket to awards show season, where trends are often set for the year. All the stars look their best at an awards show, but few this year look as free and easy as Michelle Williams. There's just something about short hair.
Like a young woman after a bad break-up, the short hairstyles that are coming into vogue for 2012 have the air of a fresh start. Unencumbered by the long-haired woes of tabloid favorites like J. Lo, Angelina and Kim Kardashian, women are looking to sever ties with the headiness of the last few years. The bad economy, political turmoil and global unrest of recent years may not be gone, but they can be forgotten, at least for a while. (more…)
2677 total views, 0 today
Moms these days are busier than ever. Whether you fall into the category of working mom, work-at-home mom, or stay-at-home mom, you're always on the go, and chances are you could do with a little more sleep, too! While you're probably more concerned these days with how your little ones look than how you look, putting your best foot forward when it comes to style and fashion can help you feel better about yourself every day. These seven style tips will keep you looking your best without costing you a fortune!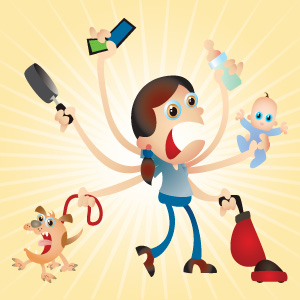 Maximize Your Best Features
When you don't have enough time to focus on everything, it's best to just maximize your best features. Accentuate gorgeous baby blues with eyeliner and mascara, or highlight your pretty lips with a lipstick that really pops. You can also highlight your favorite characteristics with the right outfit. A big belt plays up a tiny waist, for instance. The key is to figure out what your best features are and how to draw attention to them so that your less favored features are less noticeable. (more…)
4466 total views, 0 today
Wouldn't it be great to get other people to pay for things like your college, that creative idea you've had or even expensive essentials like a wedding?! Sound too good to be true – well, not quite.
When we discovered this relatively new way to raise money online we knew we had to bring it to the attention of our frugal hair sellers.
The method I'm talking about is called crowd
funding – it's where you create a funding request and then ask friends, family and even strangers to back your cause; and the site that is spearheading its way into this niche is Go Get Funding. (more…)
2270 total views, 0 today
For the second interview on our site, we we're contacted by Laura who wanted to share her experience with hair selling – thanks Laura!
Laura is 28 years old and from the US. She sold 22 inches of her virgin hair for $450. Here's what she had to say:
Start Of Interview
Hey, Laura. So what made you sell your hair?
I was planning on having my hair cut that I had been growing for years. I kept it in really good condition and I thought it would be such a waste to just bin it.  I searched the net for 'sell hair' and was glad to discover BuyandSellHair.com
There are a few different options for people to sell hair – what made you list on our site?
It seemed like the most legitimate place. I saw that the site had been mentioned on the news so that gave it some real credibility. I also loved the way your experience page gives real user reviews and you hadn't hidden away any negative reviews. Finally, I read in a few places that it's better to sell hair on a dedicated hair marketplace as opposed to a general classifieds site as as hair buyers on a dedicated site truly understand the value of hair.
All in all, it ticked every box and I thought if my hair is going to sell anywhere, it would sell here.
4378 total views, 0 today
Following the recent launch of our beauty store, there's another website development that we'd like to share.
We know how daunting it can be to chop off inches of hair that you've had for years. Some people are understandably apprehensive about making such a drastic change and not knowing if a shorter look will bode well can magnify nerves.
Introducing our free virtual makeover tool. This tool has harnessed technology from our friends at HSD and we hope that you guys find it useful.
The makeover tool lets you try out tons of different hairstyles on a selection of models or on yourself. Once you've uploaded your picture, you can change hair color, shape and size so that it fits your face perfectly. This is a great way to try out a new hairstyle before going for a drastic cut.
Check out the hairstyle tool now.
4423 total views, 1 today
Just a quick post to let you know that we've launched a beauty store! This is powered by the well-established and trusted guys at Amazon.
Having had many years of experience in hair care, we decided to put together a category of our favorite and the most well-respected hair & beauty products. This is the default category that loads up as soon as you visit the store.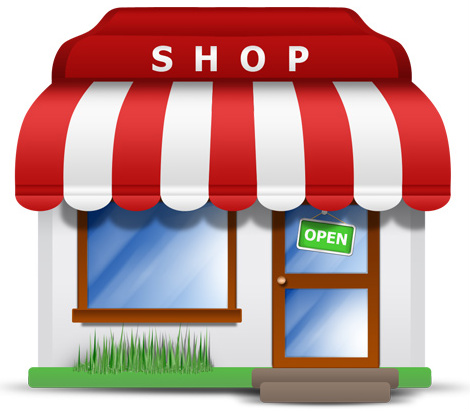 We also took inspiration from user feedback and hair seller endorsements. We concluded that hair sellers must know what's quality as they've managed to grow lovely, long locks. Want to let us know of other topnotch products, get in touch!
The store also contains categories related to every other aspect of hair & beauty making it a complete shopping experience for those that want to treat themselves – or perhaps spend a little of the money received after selling their hair as part of that short hair makeover.
Once you've added products to your basked and are ready for payment, you'll be seamlessly taken to Amazon who will handle the transaction and delivery.
We hope you enjoy it!
2487 total views, 0 today
My post on online surveys got a fair amount of attention and even prompted a few private messages.  Two of those asked if CashCrate, the survey site I recommended most highly, was a scam or not.
Well, the simple answer is no – otherwise I wouldn't recommend it to my readers and instantly lose all credibility! If you search CashCrate cheque you'll see proof of payment from all over the place and I have personally been paid by them.
Saying that, I can't be too frustrated by these questions – when you type 'CashCrate' into Google one of the first auto-complete results is 'CashCrate scam'. There are tons of scams out there and it's always best to be a little skeptical. (more…)
4445 total views, 0 today
We all love a great deal and offer – it makes spending money much more satisfying knowing that you got the best bang for your buck. This desire to get crazy deals has sparked the growth of Groupon which has rapidly grown into a mammoth 'group deals' site that was recently valued up to $25 billion dollars; that's an amount beyond my comprehension!
Groupon features a daily deal on the stuff to do, see, eat, and buy in a variety of cities across the world. Just so you get an idea of its scale, it was recently featured on the Today Show, Good Morning America, and named the #1 Hottest Website for 2010 by Fox Business News! Pretty cool stuff.
So anyway, what can Groupon do for you? I recently registered as they kept popping up in the Google sponsored results for terms related to 'coupons', 'discounts' and even general shopping related searches. The ad offered something like 50% off a skydive (more…)
2729 total views, 0 today
Cutting long hair and going for a short hair makeover is big step for most people, but it's something that sellers on our site experience all the time.
Hair, by its very nature, is an intensely personal feature. Some people feel that it's their security blanket, others love styling and managing it, and some use it as a scarf during the winter!
Women, and men, decide to cut their long locks for many different reasons. You might want a lighter look and feel during hot and stick summers, it may have become too hard to manage, or you might simply want to make a drastic change or earn some extra cash. Whatever your reason, chopping off long hair that you've had for years takes bravery and courage but making the snip can be a truly liberating experience.
In an recent seller interview on our site, Jen spelt out her thoughts and feelings nicely: (more…)
11266 total views, 1 today