About Sunny
Description
Sunny & Satti: Owners of BuyandSellHair.com :)
Ads /

Latest items listed
Sorry, no listings were found.
Posts /

Recent blog posts
There are several lucrative ways in which you can sell your body for money without resorting to prostitution and asides from selling your hair! We'll take you through the 6 of them:
1: Sell your blood plasma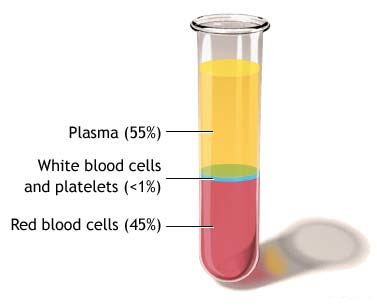 Some countries, such as the U.S, allow donors to be reimbursed for giving their blood plasma. The plasma is basically the fluid that surrounds the blood cells and it is used to help hemophiliacs, among other patients.
The process takes around an hour and you can expect to receive something in the region of $35 for each sitting. Bearing in mind you can sell plasma every 2 – 3 weeks (once your levels are safely replenished), the extra money soon adds up! (more…)
96512 total views, 46 today
We've recently had a number of queries on whether competitor website SellHairStore.com has closed down. Unfortunately, a number of buyers

paid to list on the site but it has now all but disappeared.
We encourage all sellers affected by this to file disputes via PayPal. As you didn't get your full listing time on the site, you certainly should get all your money back.
We'd also like to take this opportunity to welcome new sellers to BuyandSellHair.com – the largest human hair marketplace. We've been established since 2010 and have facilitated thousands of sales. Since our growth, there have been many outright clones to the market but we continue to grow thanks to our focus on the following: (more…)
5489 total views, 0 today
Many people have heard of the awesome charity called Locks of Love that takes donations of human hair and makes wigs for children who are bald due to medical conditions or medical treatments.  It is a very noble thing to do (and we're not saying not to consider it), but you should also consider selling your hair instead.
According to their FAQ's, Locks of Love donations have to be a minimum of 10 inches long because of how the wigs are made.  So, if you're hair is shorter than that, you're donation will not be used.  If your hair is bleached, in dreadlocks, gray, not in a tight ponytail or 'otherwise unusable', it will be sold. It is also worth noting that if they sell your hair, they are unable to show your hair donation as an IRS deduction for tax purposes.
But, if you decide to sell your own hair, you'll find that purchasers in the marketplace are less stringent on length and treatments (this varies vendor by vendor—understand that virgin hair is most highly sought).  Obviously, longer hair sells for more, depending on condition, but shorter lengths and even children's hair is quite saleable.
Also, if you choose to sell your own hair and you're still interested in donating to Locks of Love, you can make a cash donation to them of all or a portion of your hair's profit.  They can declare that kind of a donation as a charitable gift.  You can benefit not only from a tax-write-off perspective, but also from the warm, fuzzy feeling that you'll get from helping a child.
In summary, if you're considering making a donation of your hair to charity, consider all your options beforehand.  You may be better off selling your hair and then donating the cash.
Check out our homepage for the latest hair sales and for more info on selling on our website.
6834 total views, 0 today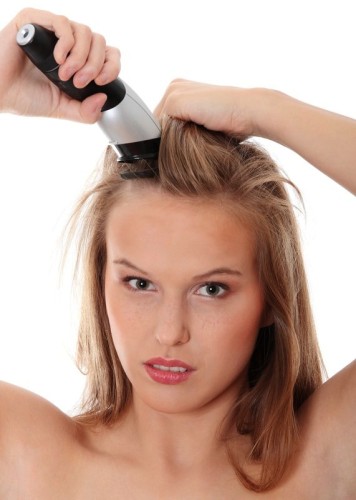 If you're trying to raise money for a charity or personal cause, a great way to do that is to get involved in a sponsored head shave.
It's controversial, crazy and enough to make people part with their money.
There are two ways to raise money by shaving your head:
Strategy 1)
Set a target for donations and tell your friends and family that you'll only shave your hair if you reach this target. Create an online fundraising page on a site such as Go Get Funding which will track donations and encourage others to get involved.
As you start getting donations, excitement will increase at the thought of your dramatic new look and that will encourage more donations.
Make sure you publicize your page any way you can. Contact friends, family and acquaintances through email, social networks and in person. Get people involved in the status updates, post your thoughts on  how you feel about the head shave – even use nifty apps so people can imagine what you'll look like bald.
5966 total views, 0 today
2012 has been a big year for bold hair styles and colours as more people start to experiment to find a look which suits them. So as we draw closer to the end of the year, let's take a look back on some of the trendiest hair colours that came around this year.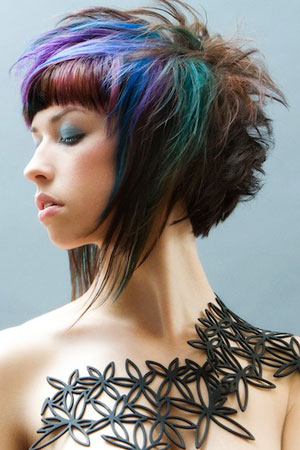 Dip Dye
One of the most noticeable hair colour trends from 2012 has been the dip dye and many people seemed to jump on this trend. A fashion not just for teenagers, the dip dye can be seen on women and men of all ages. Dip dying is a method of leaving your hair with a natural colour, whilst having a complimenting, or even outrageous colour to the ends of the hair – making it look like it has been dipped in the colour.
Ombré Hair Colour
This hair colour is a great option for those with brunette hair as adding the extra colour can bring some life to the hair. Ombré hair colour means that the hair gradually changes from light to dark, giving the hair size and volume. Many celebrities opted for this hair style in 2012 and it could be staying for 2013. (more…)
4240 total views, 0 today
Split ends occur when the protecting hair cuticles get stripped away from the ends of hair fibers, therefore leaving your hair fibers weak and causing your hair to start fraying.  Although more often seen in long hair it can also occur in short hair that is not in good condition.
Here are six tips for preventing and treating split ends
1.  Get a trim every six weeks.  When getting your hair trimmed, make sure you cut at least 1.5 inches above your split ends.  Cutting your hair is the only way to get rid of split ends.  If you leave it too late, you run the risk of the split ends continuing up the shaft of the hair.
2. Towel Dry.  Do not excessively rub your hair with the towel.  Vigorous rubbing can cause split ends!  Instead squeeze the excess water out your hair with the towel. (more…)
6306 total views, 0 today
This is a guest post.
Who doesn't want long, thick, lush and gorgeous hair? You've probably seen celebrities like Beyonce, Jennifer Aniston and Kim Kardashian and wished your hair was as long and glamorous as theirs. Well, the good news is, it can be! With
clip in hair extensions
and other new hair trends, you can make your hair just as glamorous as any celebrity's.
Clip in hair extensions are the latest trick for long, thick, beautiful hair–for anyone. When you think of extensions, you probably think of bonded extensions from the salon. But this type of extension is super expensive, damaging to your hair and hard to keep nice-looking. With clip in extensions, you save money, time, effort and the health of your hair. Plus, clip in extensions can be taken out easily if you wish to change your look. This type of extension offers individual, variously sized extensions attached to polymer clips. The clips are placed close to your scalp, and the hair is mixed in with your original hair, giving you a natural yet easy and glamorous look.
(more…)
4657 total views, 0 today